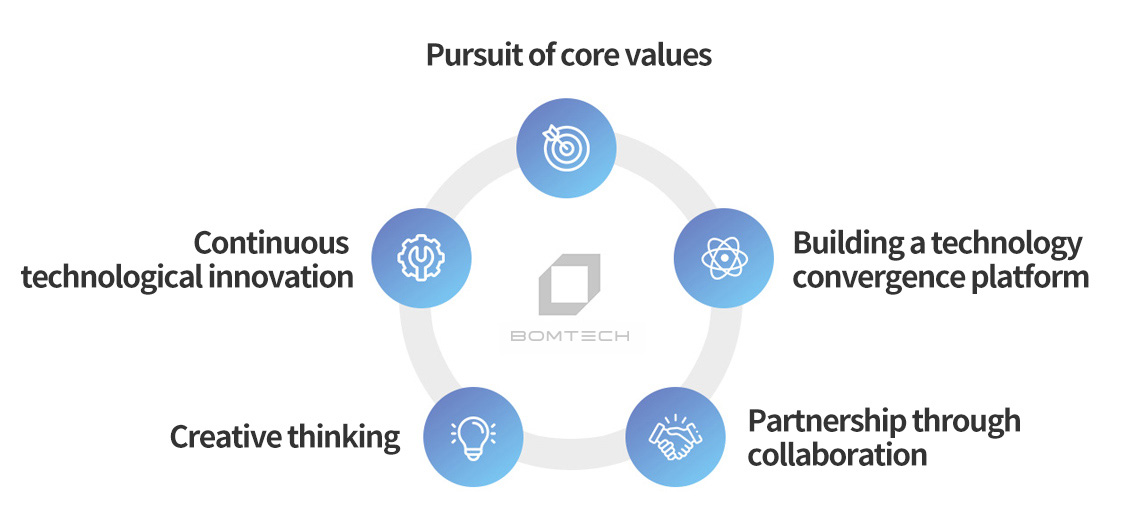 01 Pursuit of core values
We carry out technological innovation and responsible management and take the lead toward our vision and goals.
02 Building a technology convergence platform
We strengthen our business competitiveness by building a technology convergence platform.
03 Partnership through collaboration
We pursue win-win partnership through mutual respect, consideration, and open communication.
04 Creative thinking
To think from the customer's point of view and achieve customer satisfaction, we take a creative approach and lead changes with passion and challenging spirit.
05 Continuous technological innovation
We lead change approaching creatively, with passion and challenge.